Lusitania Project 17
Technical Diving Expeditions on the Lusitania Wreck
Painting of Lusitania Wreck by Stuart Williamson
Welcome To Lusitania Project 17
This website tells the story of how the concept of diving on the wreck of the Lusitania became a reality for a diver from Newry, County Down, Northern Ireland, who was diagnosed with a possible life threatening illness in September 2016.
Fortunately the diver, Gerry Brown, eventually got the 'all clear' but during that uncertain period he and a fellow diver from Newry, Peter McCamley, managed to make contact and forge a friendship with US business man Gregg Bemis the then owner of the 'dream wreck' that Gerry had always wanted to dive – the Lusitania.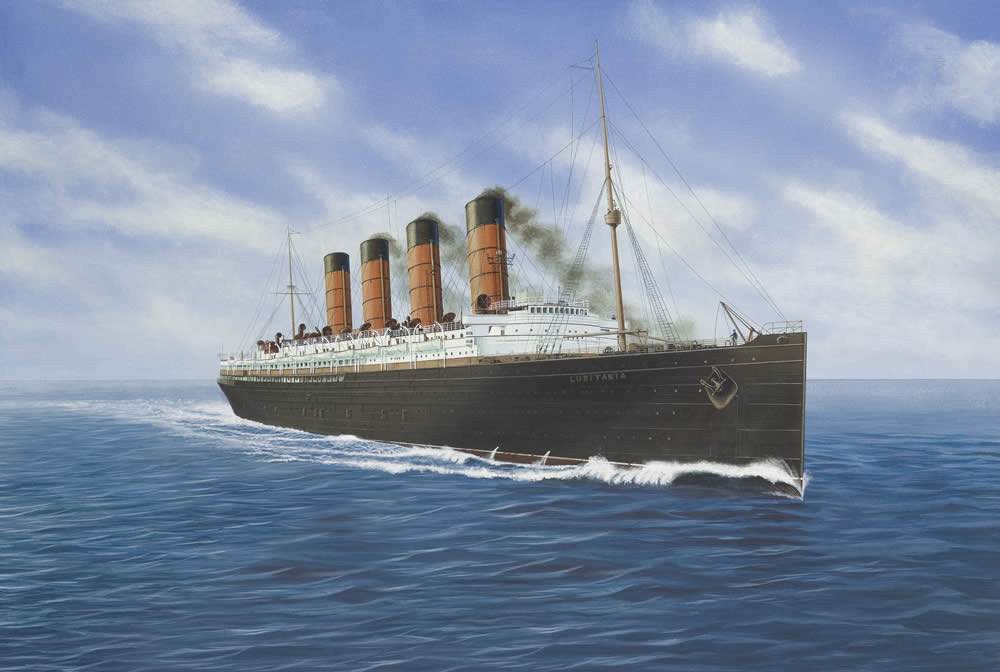 Painting of RMS Lusitania by Stuart Williamson
From that first emailed 'cap in hand' request to Mr Bemis for permission to dive a remarkable story emerged, starting with Gerry and Peter discovering that unbeknown to them at the time, the largest ever  'unintentionally' recovered artefact from the Lusitania, one of the ship's lifeboat davits, was actually residing in a small fishing town very close to where they live.
In helping with the request of Gregg Bemis to enquire about the possibility to have that davit re-located to the Old Head Museum in Kinsale, where the official memorial to all those who lost their lives on Lusitania is located, Gerry and Peter got involved in a project that, after an interesting chain of events, lead to them eventually acting as dive leaders to a core 'Project 17' team of 8 International technical divers from Finland, England & Ireland who first dived the wreck in August 2017 over a 2 week period.
This has lead to an expedition each year with an ever increasing number of divers plus surface based researchers as we strive to carry out numerous surveys on the deteriorating wreck.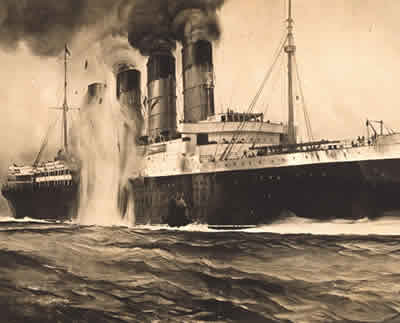 Single torpedo amidships starboard side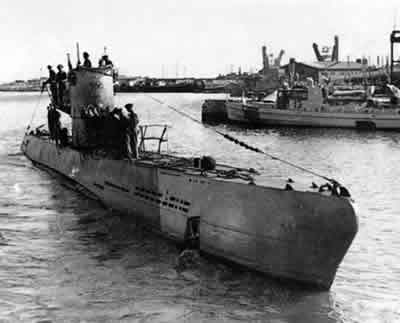 The sinking of the Lusitania on 7th May 1915 by the German submarine U-20 still carries a shroud of suspense, intrigue and whispers from the depths demanding some serious questions to be answered.
The ship was struck by a single torpedo yet survivors were able to tell of 2 explosions closely following each other and it was this that caused the ship to sink so rapidly and leaving no time to safely abandon ship.
1201 souls were lost on that fateful day and with 128 US civilians among them it was the catalyst to the United States Of America joining the European Allies in the first world war against Germany.
The physical answers to what caused the second explosion hopefully can still be found lying at a depth of 93 metres 11 miles off the Old Head of Kinsale in Southern Ireland.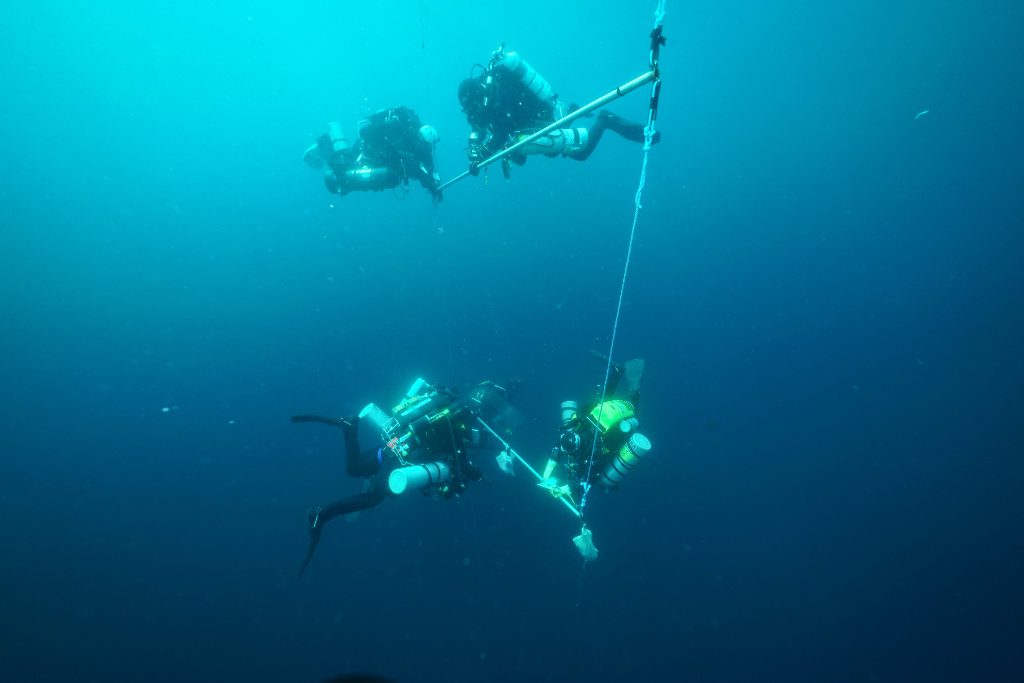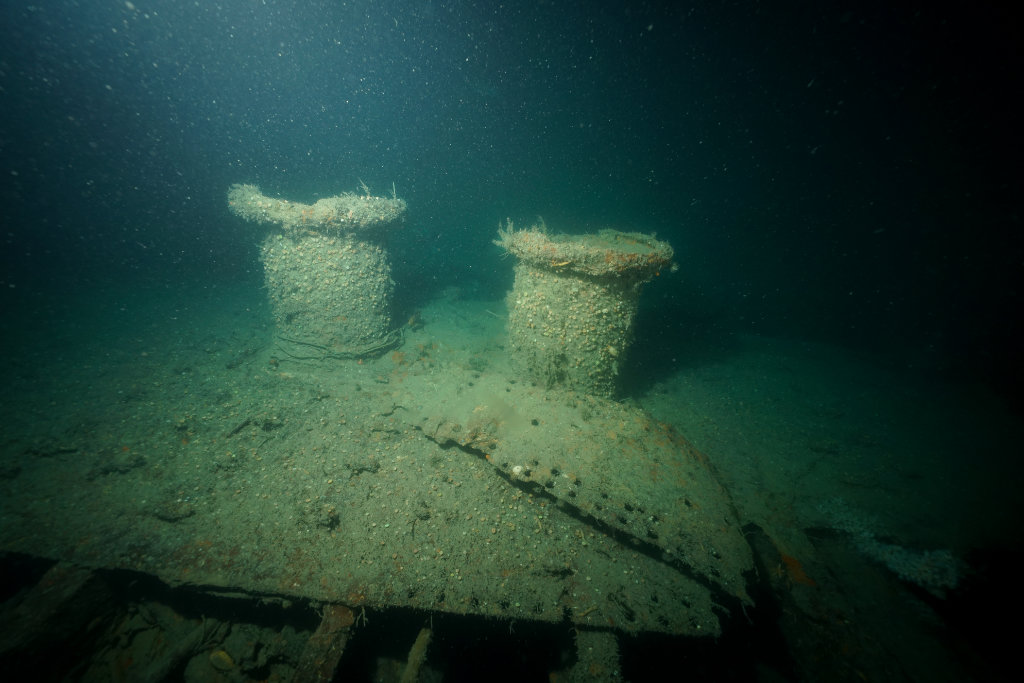 The wreck of the Lusitania is Ireland's largest monument and a mass grave that bears tragic witness to the country's largest maritime disaster. All dives can and will only be with the owners' permission and under a licence issued by The Department of Culture & Heritage.
To date the dives each year have been mostly confined to specific ship areas and various scientific data gathering to aid in Photogrammetry, Ecological Research and 3D Mapping of the wreck.
As interest has gathered in our Project since the first dives in 2017 we've needed to expand our diving and surface member team size to cope with the work load and we'd like to thank everyone involved who has helped make our expeditions to dive on what is probably one of the most interesting and most famous diveable shipwrecks on the planet an amazing success.
Read about the scientific research projects being undertaken during our dives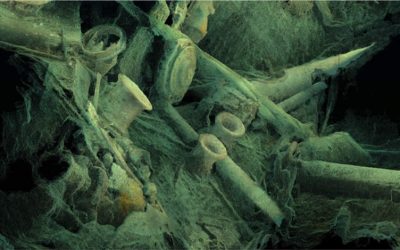 Report by Kari Hyttinen - Dundee UniversityKari Hyttinen is a technical diver/underwater...
read more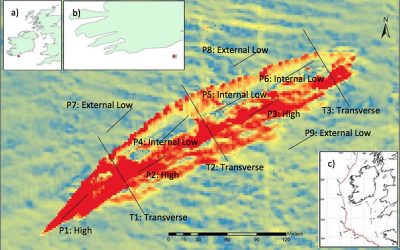 Jan 2019 Structural complexity of marine habitats influences the diversity and function...
read more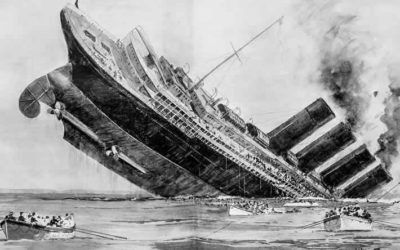 Lusitania  Story August 2022 It has now been over 6 years since a group of likeminded...
read more